O Portuguese coach Paulo Fonseca is with his family in Kyiv, Ukraine. This Friday, February 25, the woman, Katerina, desperate, turned to the stories of her Instagram page to leave a message asking for help.
"There are battles in Kiev. The Russian army has brought war to the residential areas of our capital. There are shootings and explosions 10 kilometers from our town", begins by writing Katerina Fonseca.
"The subway is crowded, there is nowhere to hide. Europe, do you see that? So why don't you help us? Ukraine is defending itself with all its might. Alone", he added.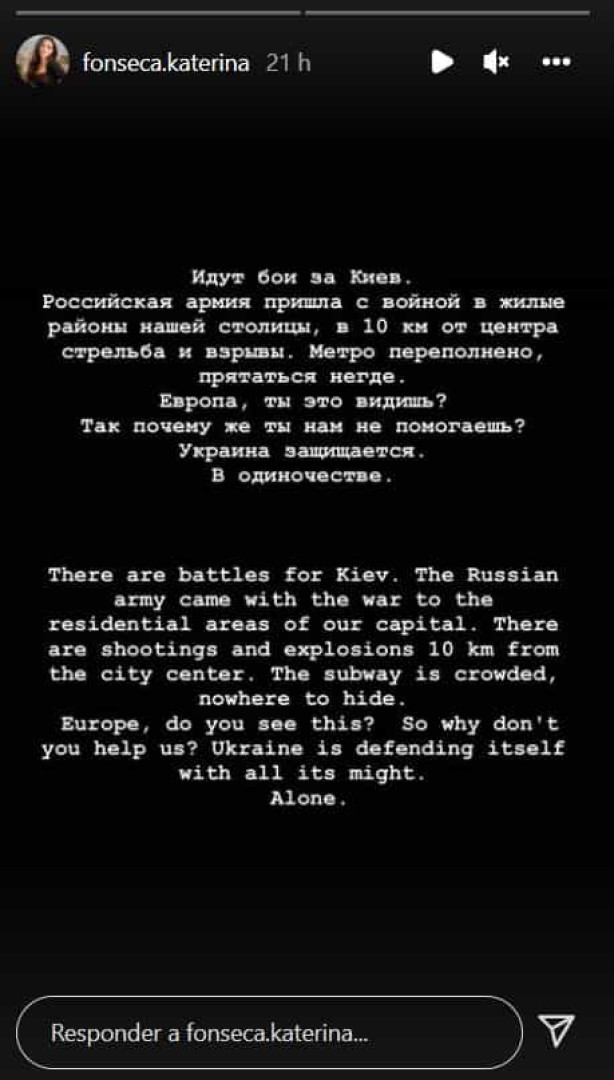 © Instagram_fonseca.katerina
Read also : Paulo Fonseca leaves a message in Kiev: "We must stay strong…"