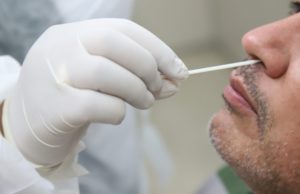 Mauá will encourage post-carnival test actions. Until March 17, people who are asymptomatic, but suspected of having contracted the virus during the long leave, will be able to go to one of the seven health services and get tested. The initiative aims to identify possible contamination.
The tests will be carried out during the week, from 9 a.m. to 4 p.m., in the basic health units (UBS) Primavera, Florida, Magini, Zaíra 1 and Feital – exclusively on Thursday (03/03) and Friday (03/4) , the Florida and Magini units will be open from 9 a.m. to 8 p.m.
The CEMMA (Center of Medical Specialties of Mauá) and the CRSMCA (Reference Center for the Health of Women, Children and Adolescents) will also provide the service, from 9:00 a.m. to 4:00 p.m. At these addresses, the tests are intended for people aged 12 and over.
UPAS (Urgent Care Units), which operate 24 hours a day, will continue to test only patients, of all ages, with symptoms of respiratory syndrome.
Vaccination
The vaccination campaign started on January 19 last year. Since then, more than 880,000 vaccines have been administered, with 92% of the public over the age of 12 having received the first dose or the single dose, and 57% of children aged 5 to 11 years.
Despite the positive signs, the pandemic is not over and care must be maintained. Among the precautions to be taken to avoid contamination by the coronavirus are the proper use of the mask and the use of hydroalcoholic gel, in addition to physical distancing and avoiding agglomerations.
Receive the RD daily on your Whatsapp
Send a WhatsApp to 11 99927-5496 to receive daily ABC news on your mobile phone.