Initially, there was still talk that the Galaxy S22 might arrive with a hidden camera in the display. However, that is not what happened. Now it looks like this feature is really on the Galaxy S23 and it fits very well judging by an image that arrived on the internet manipulated by the Ice Universe Leak. In fact, it's something that would look great and give even more prominence to the large panel that Samsung has used in this device.
The Galaxy S23 could arrive with the hidden camera on the screen!
It is true that for many people the hole in the screen does not bother much. However, if we can have a panel with nothing better.
I remind you that this is not the first Samsung device to bet on this feature. The Galaxy Z Fold 3 released last year arrived with a sensor hidden in the display, but which Samsung said was not designed for selfies. In fact, it's the best for Skype.
Samsung already manages to hide a lot of interesting things on the screen. The ultrasonic fingerprint reader is one of them, but it took some time to perfect. This is exactly what will happen with the hidden in-screen camera which should already be ready for the Galaxy S23.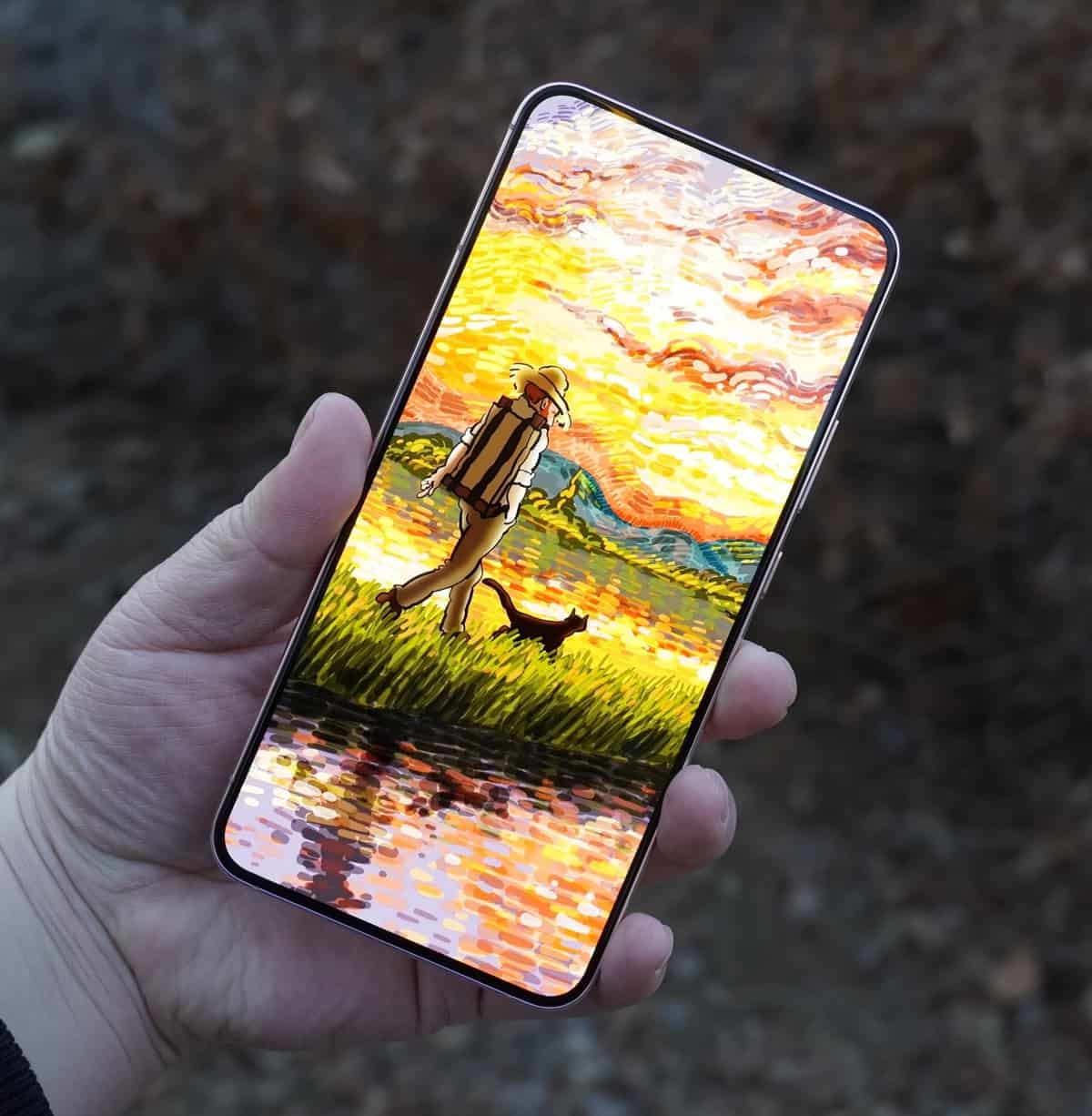 Apart from Samsung, other manufacturers also offer this technology. ZTE, for example, has implemented this feature more than once. Specifically, the ZTE Axon 20 5G was the first device to feature this novelty. However, things did not go very well. In other words, the quality wasn't the best. Then, with the Axon 30 5G, things got better.
However, the Xiaomi Mi Mix 4 is also on this list. If Samsung chooses to go this route as well, the S23 could look very similar to the image we showed above. What will dictate this is what Samsung has done previously with the Fold 4. If all goes well, the technology will be used in the S23.