This is an absolute record that will be recorded on Monday on the electricity market in Portugal and Spain. The price per megawatt hour will reach 442.54 euros on the Iberian electricity market (Mibel), according to data published by OMIE, the market operator.
The figures, made public this morning, show that the price fixed on the spot market reached €442.54/MWh.
The data shows that during the morning there will be a period when the price reaches €500.00/MWh. The minimum that will be recorded on Monday will be €379.02/MWh.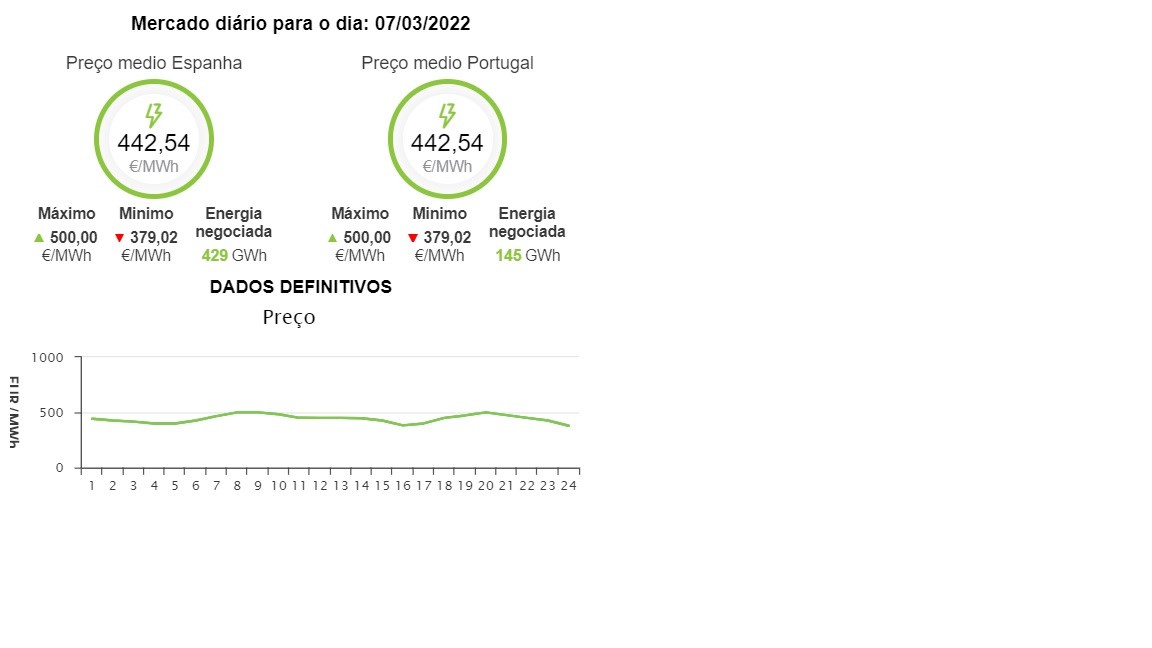 This is the highest value ever recorded on the Iberian market and results from the effects that the war in Ukraine is having on the price of energy, in particular natural gas.
The invasion of Ukraine by Russia accentuated the rise in electricity prices which were already affecting a large part of Europe due, among other things, to the increase in the price of gas on international markets, which is used in combined cycle power plants and which fixes the market price most times of the day and the rising price of carbon dioxide (CO2) emission rights.
Portugal and Spain share the same wholesale market and the average electricity price is the same between the two countries.