Prohibited, vapes are deemed harmless and benefit from reckless repression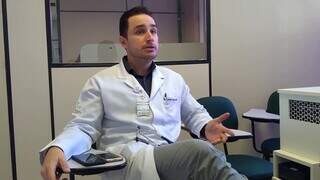 With modern clothes and flavors, the electronic cigarette does not escape the dangers of the traditional product.
"The risk for health This is important and it must be said, electronic cigarettes are bad. Any type of electronic smoking device is harmful and should not be used," says the president of the Society of Pulmonology and Tisiology of Mato Grosso do Sul, Henrique Ferreira de Brito. The pulmonologist is also a professor of medicine at Uniderp and UFMS (federal university of Mato Grosso do Sul).
Banned by the Anvisa (National Health Surveillance Agency), electronic cigarettes, based on popular taste and careless inspection, are easily found for sale in Campo Grande. Those who use the vape, as adepts prefer to call the device, say they believe the lack of combustion in tobacco makes its use less harmful.
However, the pulmonologist dismisses arguments that e-cigarettes are harmless. According to him, there is a misconception that it is clean nicotine.
"Because there is no combustion, combustion of tobacco, there is a misconception that it would be harmless smoke, just vapor, which would be clean nicotine. But that is not true , there are several components and some of them can cause cancer, increase the risk of cardiovascular and pulmonary diseases," explains Henrique de Brito.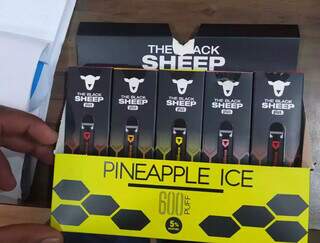 The electronic atomizer releases carcinogenic substances. A disease associated with the device has already been identified, it is Evali, the English term for lung damage associated with electronic cigarettes. Symptoms are cough, shortness of breath, fatigue and chest tightness.
"There is a great potential for harm. Depending on the tank, the size of the refill, you will use a lot more nicotine than a smoker of a classic cigarette would use. The level of nicotine to which smokers of these devices are exposed is very alarming," explains the doctor.
The vapes are supplied with essences (juice), in a range of flavors: watermelon, chocolate, melon. "Or even other substances, like cannabidiol, THC [Tetrahidrocanabinol]. Gateway to the consumption of other substances". TCH and cannabidiol are present in marijuana.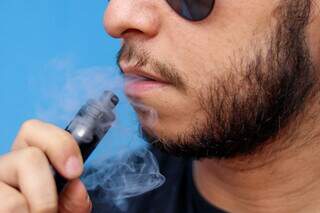 The warning also extends to nicotine addiction, which increases levels of stress, anxiety and nervousness when use is stopped.
The expert says that in the UK e-cigarettes were used in an attempt to help those who wanted to give up conventional cigarettes, but they came back because it was unsafe. "You shouldn't trade one addiction for another. I need to quit smoking with medical help, medication, cognitive behavioral therapy.
The medical order is zero tolerance for smoking, whether in the conventional electronic model, hookah, cigar or snuff.