THE Samsung reported this Monday (7) to have been the victim of a cyberattack. According to the tech company, the hackers accessed the company's internal data which led to the source code of the line's devices. Galaxy.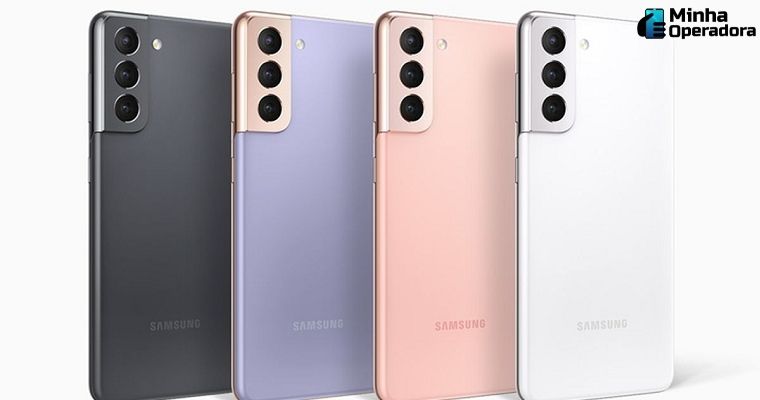 In a statement, Samsung said that once the attack was discovered, they tightened security systems. The manufacturer also stressed that the personal data of its consumers and employees were not affected.
"So far, the company believes the invasion has had no impact on business or customers," the note said.
The statement also said, "We see no impact on our business or our customers. We will continue to serve everyone without interruption.
READ ALSO :
–> Rumors point to possible prices for the Samsung Galaxy S22 lineup
–> No charger? Apple and Samsung fined by Procon Fortaleza
–> TIM is offering a R$2,500 discount on the Samsung Galaxy S21 FE 5G
The attack was carried out by the hacker group lapse $known in Brazil for invading the website of the Ministry of Health, Localiza, Correios and, recently, Americanas SA
The leaked data was released by Lapsus$ via Torrent. It's three compressed files totaling nearly 190 GB.
The South Korean giant did not specify how many devices or which models in the Galaxy range were affected.
See Samsung's statement:
"We were recently informed that there was a security breach related to some internal company data. Immediately after discovering the incident, we reinforced our security system. According to our initial analysis, the breach involves source code related to the operation of Galaxy devices, but does not include the personal information of our consumers or employees.
At this time, we do not anticipate any impact to our business or our customers. We have measures in place to prevent further such incidents and will continue to serve our customers uninterrupted.s".
ANOTHER SAMSUNG CASE
In July 2021, the São Paulo State Consumer Protection and Defense Program (Procon SP) notified the manufacturers Samsung, Apple and Motorolaso that they can present explanations of the security devices used in the brands' mobile phones.
The notification was triggered by news that gangs were stealing mobile phones in order to access banking apps installed on the devices to perform inappropriate transactions on victims' bank accounts.
Procon-SP also wanted to understand the actions companies take in the event of access security breaches and breaches of smart phones.