THE nothing will introduce its first mobile phone on March 23, according to an event just marked by the company of Carl Pei, co-founder of OnePlus. The invite doesn't give many details about the device, but it does state that it will have a processor of Qualcommas the Snapdragon branding can be seen in the corner of the page.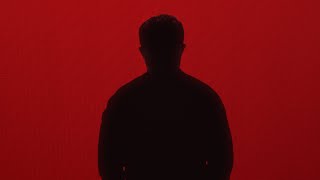 The conference is called "The Truth", and its slogan is a provocation: "What if 2021 was just a warm-up?". It's still unclear what it actually means, but the phrase is combined with a series of data related to the young company created in January 2021.
According to numbers seen on the site, Nothing already has around 300 employees, many of whom have work experience at other major brands. The page also informs that approximately $144 million (approximately R$721 million in direct conversion) has been raised for the development of the company, by donors and mainly investors.
The company also clarified that more than 1.5 million US dollars (~7.5 million reais) had been received in the first 54 seconds only after the opening of the first round of community investments. Another $70 million (~350 million reais) was raised in Series B investments, which also contributed a lot to the sum of the total amount.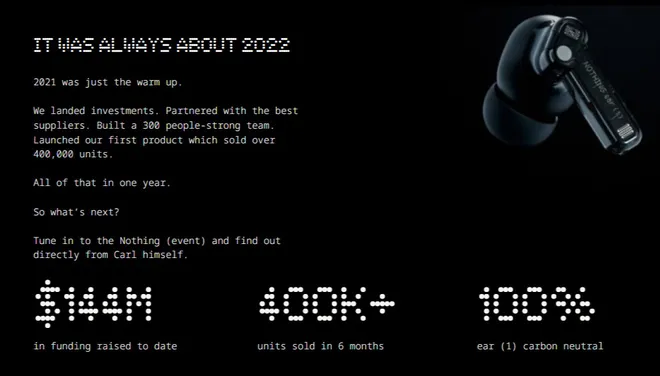 So far, Nothing has only launched one product, the Ear headphones (1) — which have sold more than 400,000 units, according to figures pointed out by the brand itself. The brand's new mobile should have certain visual features based on the accessory, such as the presence of transparent components, for example.
In addition, little is known about the device. An image released this week may have revealed some design details of the device after it appeared in the hands of Carl Pei at an event with Qualcomm executives – however, there's no way to tell. it's actually the Nothing Phone (name unconfirmed), and the photo doesn't show the cellphone in high resolution anyway:
Nothing to see here. pic.twitter.com/mzLeTVHSXm

— Ev (@evleaks) March 7, 2022
The Truth event is scheduled to begin at 11:00 a.m. Brasília time, when more information about the smartphone might be revealed.
Source: nothing