Is it possible to add a moderator in a live from instagram. This feature is an important tool for those who frequently live stream, as it allows the division of administrative functions to manage the flow of comments and viewers.
Anyone watching your live stream can be added as a moderator. Available features include pinning or removing comments, flagging replies, and removing someone from live video. At the end of the broadcast, Instagram provides a summary of the actions taken. Here's how to add a moderator to an Instagram live!
How to Add an Instagram Live Moderator on Mobile
Open Instagram camera and choose "Live" option to start your live. Then tap the three dots icon located in the comment bar;
In the menu, select "Add a moderator";

Learn how to add a moderator in Instagram Live (Screenshot: André Magalhães)

The app will display the list of people watching your live stream. Choose who you want to assign moderator roles to and tap "Add" next to the name;
Finally, press "Confirm" to add a moderator on an Instagram live. You can only add one person per live video.

Choose a moderator from the list of live participants (Screenshot: André Magalhães)
How to Use Instagram's Live Moderator Features
Start watching a live on Instagram. If the administrator profile chooses you as moderator, a warning is displayed on the screen;
To manage the broadcast, tap a comment to see more options;
Then view all available functions. You can remove profiles and comments from live, in addition to pinning replies and reporting inappropriate content.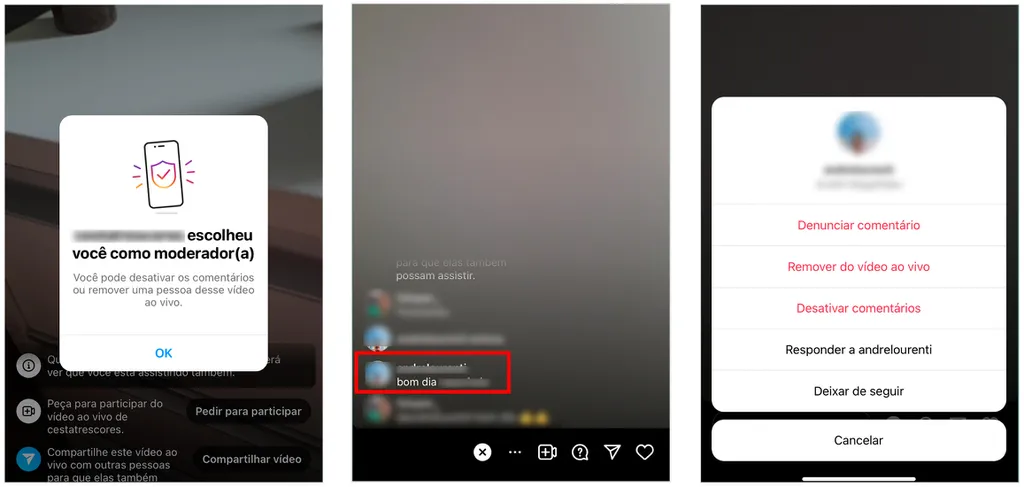 If you want to leave the role of live moderator, open the list of participants and tap on your profile. Then select "Stop moderation". If you leave and come back to a live session, without unchecking this option, you will still continue with the management functions.
How to check all actions taken by the moderator in your live
In a live created by your own Instagram profile, tap the "X" icon to end it;
After closing, Instagram displays a broadcast summary screen, with a few options. Tap on "Analyze moderator actions";
Then, see the summary of all the actions taken by the moderator in the live.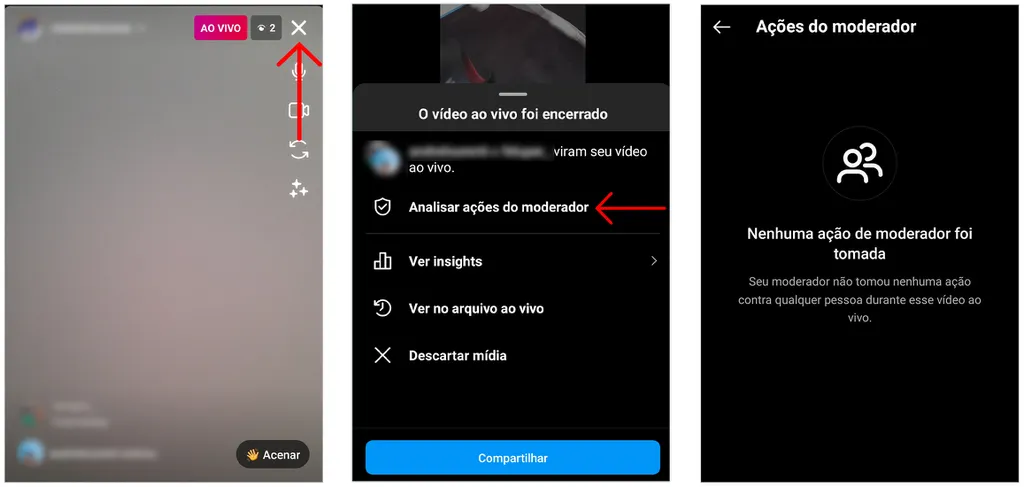 Did you like this article?
Enter your email address on Canaltech to receive daily updates with the latest news from the world of technology.