Capsule soups made in coffee machines have already arrived in Portugal
Three varieties are available. They are only on sale in select stores on the mainland. Prepare in 30 seconds.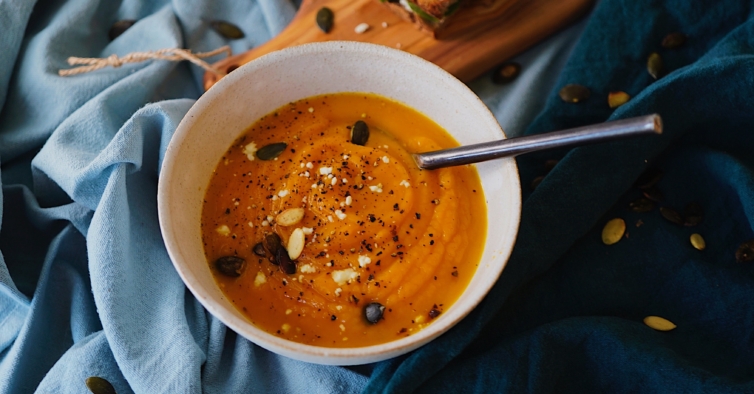 Soups are ready in 30 seconds.
In the coffee machines that almost everyone has at home, it is already possible to prepare a wide range of drinks. From lattes to cappuccinos and even teas, in most models, to prepare them, all you have to do is choose the corresponding capsule. The same logic begins to apply to meals. In 30 seconds you can make a soup to eat in one of these machines.
Space Food is the new capsule soup brand that is on sale at Continente. Three varieties are available: tomato, leek and mushrooms. They are made in Portugal and can be prepared in Dolce Gusto equipment.
This is another project that is part of the Food Lab of the Sonae chain. Is region of food innovation where creative products are presented. For now, only 10 of the retailer's stores offer these soups for sale. They can also be ordered online for deliveries to Lisbon and Porto.
Space Food capsules have been available since the end of February. The mushroom flavor is what has been the most sought after by customers. The preparation in the machine is identical to that of a coffee. Each pack contains five units and costs €2.99. Empty capsules can be recycled.
This is not the only novelty available in this space of the Food Lab. Also available for a few weeks now are True Gum chewing gum, vegan and with no added sugar (€1.99), or dehydrated glasswort powder from the Ria de Aveiro (€6.99 for 45 grams).

The physical corner of Food Lab is in Continente do Colombo, Telheiras, Oeiras, Vasco da Gama, Cascais — in Greater Lisbon —, Gaia Shopping, Gaia Jardim, Matosinhos, Antas — in Greater Porto — and CoimbraShopping.