first processor OMG based on stacked cache technologythe Ryzen 7 5800X3D has confirmed no overclocking support.
The information was given by the company's technical marketing manager, Robert Hallock, who also provided some details on how the technology should affect games and not have significant impacts on professional applications, such as some users expected it.
Ryzen 7 5800X3D does not support CPU overclocking
In an interview with the site hot hardwareRobert Hallock has confirmed that the new Ryzen 7 5800X3D will not support CPU overclocking, due to the presence of 3D V-Cache.
The executive explains that the technology is not yet fully mature and can only work with voltages between 1.3V and 1.35V, which makes it impossible to apply higher values ​​to the chip.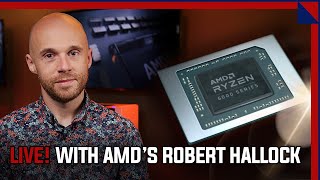 Faced with this scenario, AMD has decided to completely block clock and voltage changes on the processor, in a hardware-level lock-in – even motherboard manufacturers won't be able to release the feature.
That said, the marketing director clarifies that the Infinity Fabric and RAM overclock are still available, and the limitation is exclusive to the 5800X3D, not dictating the brand's next releases, which will remain unlocked.
Another curious point highlighted by Hallock is that V-Cache 3D specifically benefits gamers, having no significant impact for professionals.
According to him, games access memory frequently, so a larger cache benefits users by increasing the amount of information kept near the processor. Professional applications fetch data much less frequently, so they have no advantage with the new technology.
Chip promises 15% gain on Ryzen 9 5950X in games
Announced at CES 2022 in Januarythe AMD Ryzen 7 5800X3D ushers in the company's 3D V-Cache technology among mainstream processors.
With lower frequencies, to avoid excessive heating of the stacked memories, the component shares most of the configurations of the traditional 5800X.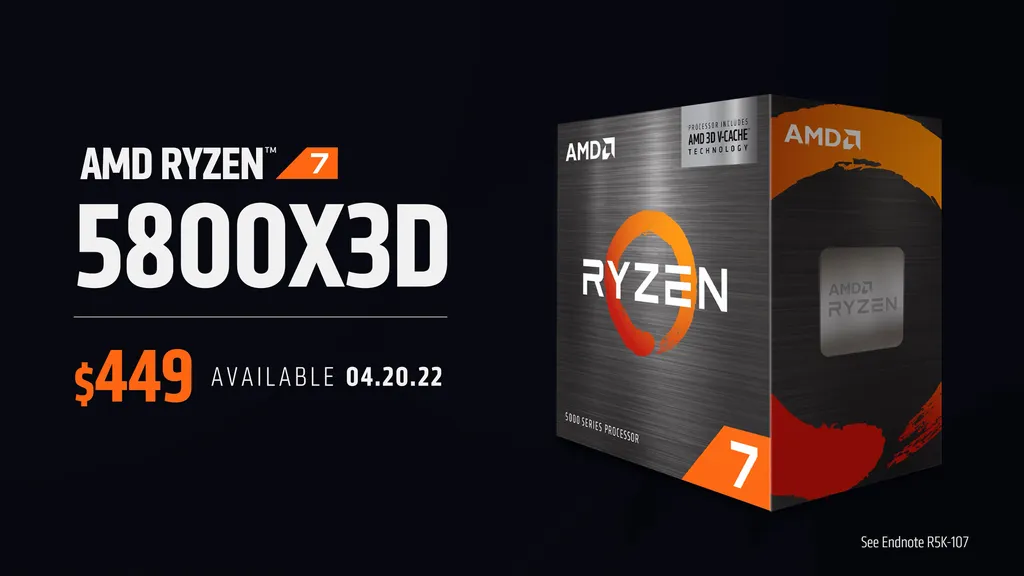 There are 8 cores based on the Zen 3 microarchitecture, with a base clock of 3.4 GHz and a boost of 4.5 GHz (400 MHz and 200 MHz less than the 5800X, respectively), and a typical power consumption of 105W.
Cached, the chip packs 32MB in 2D and 64MB in 3D V-Cache, promising up to 15% more performance than its 16-core, 32-thread Ryzen 9 5950X sibling, even outperforming the Core i9 at 16 cores and 24 threads. 12,900,000 threads, current gaming performance champion.
The novelty is confirmed to debut in the global market on April 20, with a suggested price of US$449 (~R$2,295), the same launch price as the original 5800X.
There is no information on the prices to be charged in Brazil so far.
Source: hot hardware, video cardz