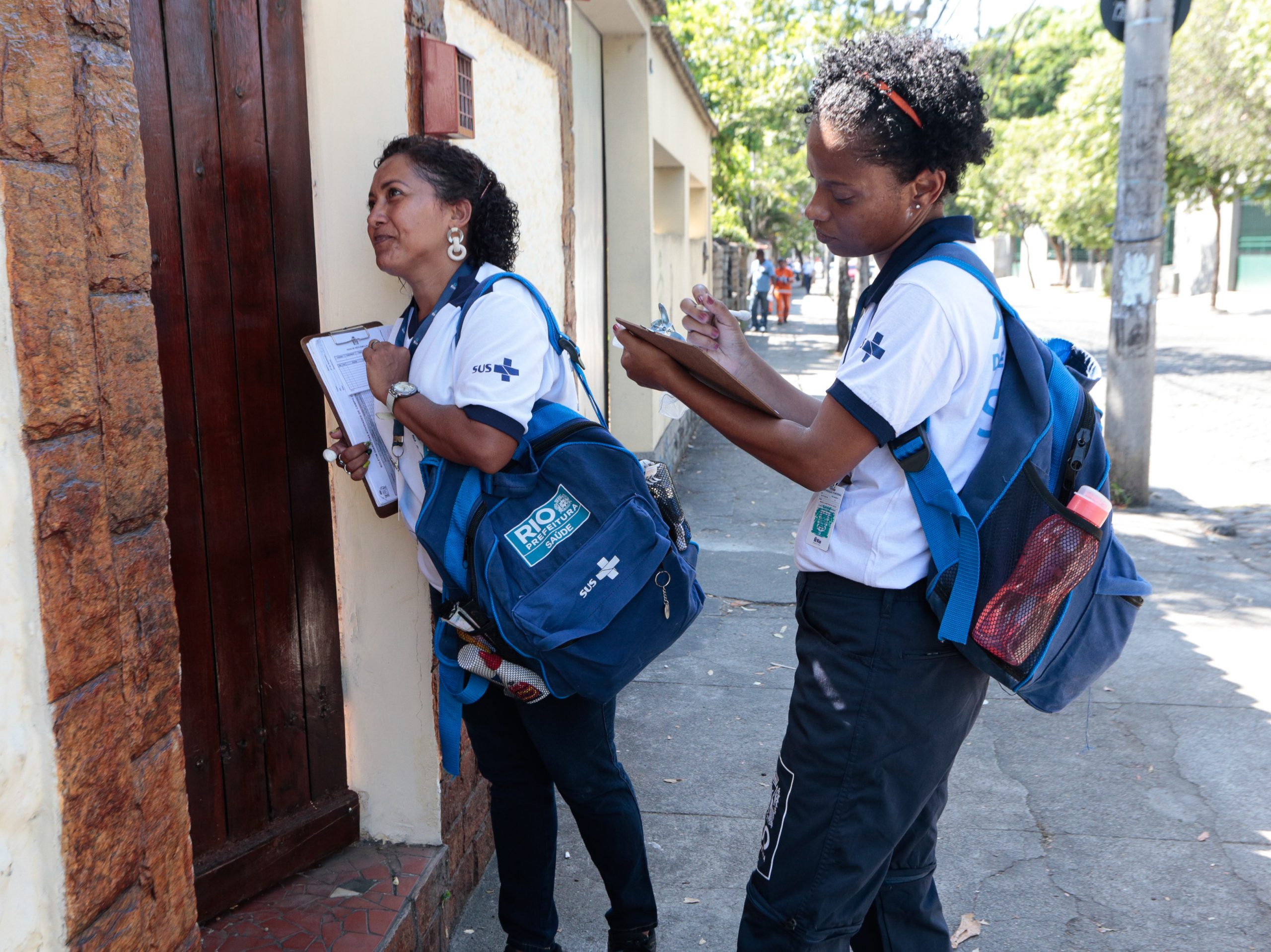 A total of 819 properties were visited and 104 possible mosquito outbreaks were eliminated by teams – Edu Kapps
Continuing the calendar of actions for the prevention and control of arboviruses (dengue, zika and chikungunya) and health promotion at strategic points in the city of Rio de Janeiro, the Municipal Department of Health (SMS-Rio) held, Thursday morning, Monday (3/17), another activity, this time in the Praça Seca neighborhood, in the West Zone. During the action against Aedes aegypti, a total of 819 properties were visited and 104 possible mosquito foci were eliminated by the teams.
In addition to the vaccination against Covid-19, the population also had activities from the Academia Carioca program, advice on the fight against smoking and oral health. SMS-Rio agents, assisted by Comlurb and the sub-prefecture of Jacarepaguá, also carried out the search, treatment and elimination of possible mosquito outbreaks in homes in the neighborhood. About 1,000 people took part in the activities, in addition to the 100 professionals involved.
– This is strategic work carried out by City Hall teams, always aiming for the best for the people of Rio de Janeiro. The low occurrence of Covid-19 cases in the municipality, added to the high vaccination coverage, led to the complete resumption of all health care and surveillance actions. These initiatives, especially in the fight against dengue fever, are of great importance, especially in summer, when the rains and the heat favor the emergence of breeding grounds for mosquito larvae – said the superintendent of health surveillance , Marcio Garcia.
This year alone, over 1,500 properties have already been visited, with over 200,000 mosquito breeding sites eliminated. Actions of this type have already been carried out in several areas of the city: Urca, Pedra de Guaratiba, Piedade, Irajá, Realengo, Humaitá, Grajaú, Vigário Geral, Anchieta, Maré and Saúde, in addition to Praça Seca. This Friday (3/18), other similar mobilizations will take place in Tijuca and Sepetiba.