The vaccination structure of the City Hall of Manaus is highlighted during the I Municipal Forum on Vaccination
The structure of the Municipal Health Network and the actions of the City Council of Manaus to promote vaccination in the city were presented, on the morning of this Wednesday 16/3, during the I Municipal Vaccination Forum, at the Novotel Manaus Auditorium , in the Industrial District, south zone. Promoted by the Municipal Health Directorate (Semsa), the event brought together health officials and experts, with the aim of extending vaccination coverage, especially to the public from 0 to 14 years old.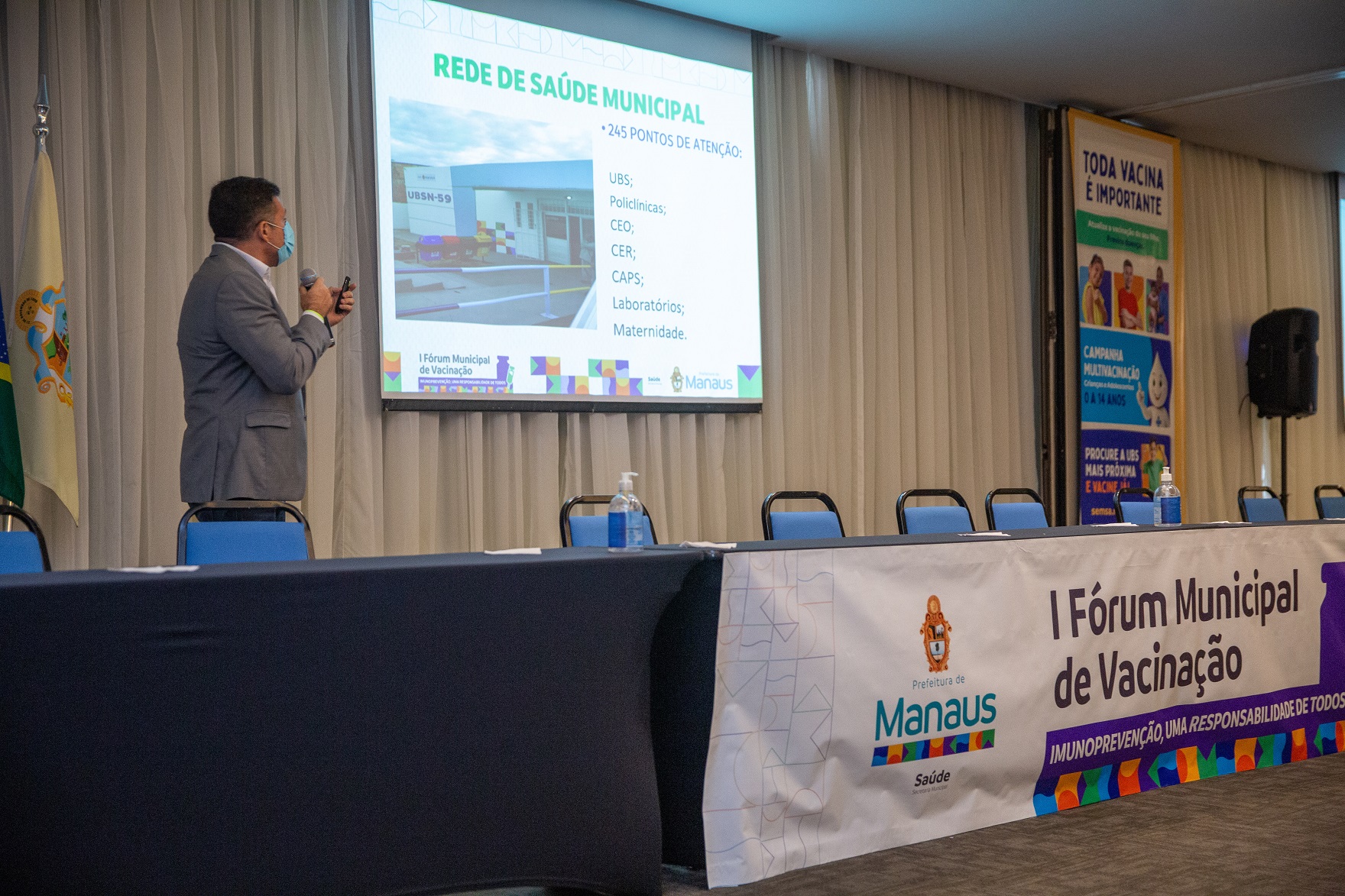 During the explanation, the Undersecretary for Health Management, Djalma Coelho, pointed out that the municipality has a total of 180 vaccine rooms, ten of which fall under the rural health district and that in each of them, the town hall provides 21 immunobiologicals. .included in the vaccination schedule of the Ministry of Health. According to him, this is possible because Semsa has a cold chain, which has the capacity to store up to 140,000 doses of vaccines.
"We currently have an adequate structure and trained staff to proceed with the vaccination of all audiences and we are working with the full support of Secretary Shádia Fraxe and Mayor David Almeida. From this forum, we will intensify actions to promote vaccines, alerting parents to their importance in the prevention of diseases. For this, this union of institutions from all walks of life is very important. We must join forces to overcome the currents against vaccines," he said, emphasizing that this is a movement that must reach the world.
The Undersecretary recalled that the success of the Covid-19 vaccination campaign, which started on January 19, 2021, is also possible thanks to the partnerships that Semsa has entered into throughout the process.
"There are nearly 50 institutions that have helped make this vaccination a reality and reach as many people as possible in our city. And we just have to say thank you," he said.
In addition, Djalma Coelho highlighted all Semsa employees who contribute directly or indirectly to the realization of the campaign.
"Our staff, from all areas of the secretariat, are totally dedicated to this concentrated effort to protect the people of Manaus from another threat, which is Covid-19."
According to him, the biggest challenges to changing the current reality of vaccination, in general, in the city, from now on, are to provide access to vaccines; disseminate factual information to restore the credibility of vaccines; strengthen integration between health care and surveillance; in addition to promoting integration between Semsa and other institutions.
Text – Sandra Monteiro / Semsa
Pictures – Camila Batista / Semsa