A study from the University of London denies that the cause of depression is the result of a drop in serotonin levels, even though the drop in this hormone is linked to the symptoms of the disease. This is explained by the psychiatrist Cyro Masci, in an interview with rdtv. The specialist points out that the drop in serotonin is the result of a number of factors, such as bad childhood experiences, life in a relationship and trauma, reasons that can also contribute to depression.
Masci points out that, both in depression and in any aspect of mental health, there is not just one causative agent, but several factors. "These different factors need to be taken into account and, for this, we depend on a political decision, in addition to investments in the field of mental health. If this application does not exist, both in research and in the remuneration and training of professionals, patients are limited to prescribing antidepressants in all cases", he specifies.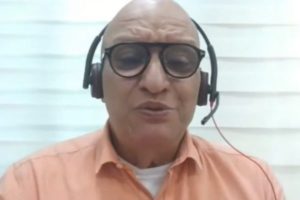 According to information from the Federal Council of Pharmacy (CFF), in the first five months of 2021, 42.9 million units of antidepressants were sold in Brazil. Masci says that in order to treat depression, it is necessary to treat the multiple factors that act in the disease and, it is not treatable only with an antidepressant. "With 15 minutes of consultation given to the psychiatrist, it is not possible to diagnose what these factors are and therefore the easiest way is to prescribe this type of medicine. He will be able to refer the patient to psychotherapy and, thus, it will be possible to treat each of the aspects," he explains.
The specialist also indicates that in case of depression caused by trauma, abuse, whether sexual or emotional, the use of antidepressants is not recommended, since the ingestion of serotonin will not solve the problem. "In situations like this, you have to deal with the trauma first, because that's the root cause of the sadness," he advises.
Masci explains that, for the treatment of mental illnesses, it is necessary to have acceptance and respect for the patient's situation, so psychological follow-up is extremely important. "It is very difficult to know what the 'kick' was in one session. The psychiatrist must respect everyone's time, because remembering the traumatic events is something very complicated, because the person begins to reliving that and it can even become a trigger to talk about it when she wasn't expecting it," he explains.
Receive the RD daily on your Whatsapp
Send a WhatsApp to 11 99237-9717 to receive daily ABC news on your mobile phone.