A group of independent developers, backed by research technologies from Google Research, are developing technology that can take photos and record videos in impressive quality at night. The MultiNerf project uses advanced algorithms associated with artificial intelligence to eliminate noise generated by image sensors.
The result of the technology is a clean image that is faithful to the environment and almost as good as a recording taken in daylight. The great insight lies in the association between photography and computer graphics, which produces a unique result. Check: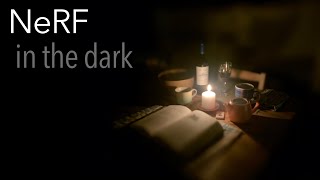 One of the creators of the AI, Ben Mildenhall, made the video above in which he records some of the technology at work. It's amazing how natural the result looks, without those traditional pixelations or image distortions common in night photography.
The materials that served as the basis were recorded by cameras configured at 30 frames per second. Of course, we are still far from the potential at 4K and 120 frames per second that many modern cameras can achieve, but it is a very important step forward for the world of digital night photography.
Nerf is an acronym adopted by researchers for the phrase Neural Radiance Fields. What the technology does is basically adjust exposure, gamma map, adjust color tone and even correct focus to deliver an image with the least visual noise possible. The most amazing part is that the camera can move to different angles, including blurring and changing objects, without affecting the displayed image.
Digital photography on mobile
The so-called computational photography is already present in many modern smartphones and is given different names. in the case of Samsung, Nightography lets you capture crisp, high-quality photos and videos at night or in low-light conditions. The novelty is present in the line Galaxy S22 and is one of the highlights of the camera.
already the Apple it has Night mode in its iPhones cameras since version 11. The result is not as optimized as the South Korean rival, but it is the result of hardware improvement combined with AI and algorithms.
For now, MultiNerf is still part of a research, available in open source on GitHub, and is not available as a commercial product. Even so, it's interesting to see how photography still has room to evolve, especially with the increase in graphics and processing power of modern mobile phones.